Quick Overview
---
Product: Elite Marketing Pro (EMP)
---
Owner: Tim Erway
---
Website: http://elitemarketingpro.com/
---
Price: $1 - $2,997 +
---
Review Summary
This is a training platform consisting of various online business training products and is primarily aimed at promoting the same system. There is definitely value in the membership and products, but you should know you are going to be convinced to buy a lot more stuff as you progress.
What Is Elite Marketing Pro?
The platform was launched in 2013 by Tim Erway who has been a successful Internet marketer for over 10 years. My first impression was that I was looking at another multi level marketing program  similar to the Empower Network, however I'm not so sure this is even an mlm.
It has all the signs of being so but the company does not provide a compensation plan and there is no proof of this in anything I could find. It does, however, cater to people looking to build an mlm downline in other prgrams through various lead generation strategies.
This is essentially an internet marketing training platform primarily designed to have people promote the same thing, the more you spend on membership fees, the more you are able to earn.
How It Works
The first thing that kind of annoyed me about this was a lack of concrete information on exactly how the whole thing worked. I always like to know right up front what it's about and what exactly is involved.
Instead, you must contact your 'coach' (AKA sponsor) to unlock the training bit by bit. This coach is really just the person that referred you, the same person with the sole intent of making as much money out of you as possible. Not to say there is no value in what you will learn from a particular sponsor but using words like 'marketing professional' and 'coach' is really just marketing hype.
The idea is to go through these modules that can be accessed in full by any paying member. The modules are unlocked as you go throughout the coming days/ weeks and during this process you are being up-sold thousands of dollars in extra products. That is the real purpose of this. Plain and simple.
The system is primarily geared for the promotion of EMP and the membership level you purchase determines which products you can access and the kind of commissions you are eligible to receive. The concept these guys embrace is to keep people in the dark about the full story so they can 'control' their journey.
They state this is to avoid overwhelming people but the reality is they do this to slowly get more and more money out of each member. Think about it. It's a LOT easier to get someone to buy in at $1, then ask for $47 and promote progressively higher ticket items as they progress through the training modules than to come right out and show people what they are really in for.
Some would say this makes it misleading, some would say it's just good marketing. I guess it's up to you to decide how you feel about this.
The 4 Membership Options & What They Include
Free Affiliate Membership
You really don't get much of anything as a free affiliate/ member. I do like that they provide this option but in order to make a decent income and take advantage of this platform requires the bare minimum upgrade.
Here's what's included for free…
EMP Weekly: Free content readily available anywhere online and a bunch of free webinars to warm people up into membership and product sales.
EMP Monthly: Nothing available as a free member
The Basics: Some generic email swipes for promoting EMP, social media not included.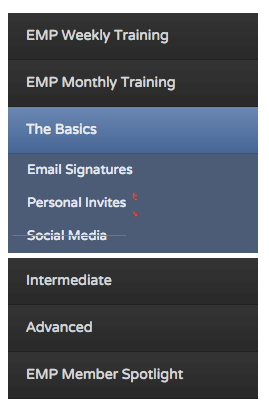 Intermediate: A short article on video creation and an hour long webinar, nothing you couldn't find without a quick Google search.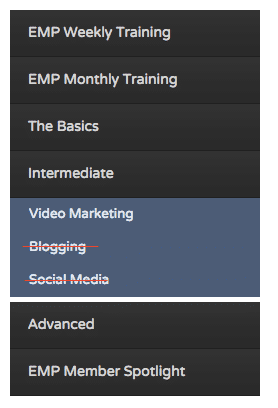 Advanced: Nothing in this tab is included as a free member.
Anything not included simply links you to this insanely annoying upgrade video made by Tim. The novelty wears off I can assure you lol!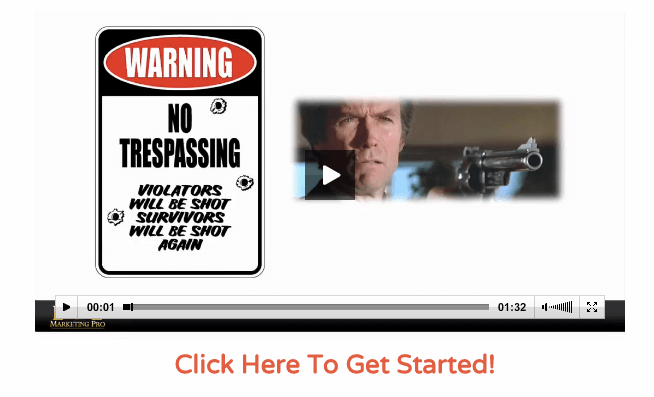 This membership allows you to earn 20% commissions on anything one of your referrals purchases.
Note: It is unclear if you must purchase the product yourself to be able to promote it. There is no recent information anywhere provided by the company to suggest this that I could find.
Standard Monthly Membership- $1 trial OR $37 first month/ $47 per month thereafter
According to the sales page, standard membership unlocks the following products for you to use:
There is some value in these for the price you are paying, especially if you are new to this.
I'm not the biggest fan of their blogging/ website building system after looking into it though. In my opinion there are much better website builders that do not confine you to a small selection of 'done for you' cookie cutter templates.
According to the overview video in the members are this level allows you to earn 20% commissions on anything purchased throughout the platform, the same commission rate as the free membership option.
Standard Annual- $297 one time
This is pretty much the same as above only it saves you money on a standard membership and gives you between 40-100% commissions on products according to the overview video.
You'll get 40% commissions on everything except the 'attraction marketing' ebook and annual membership purchases. The ebook is all about mlm recruiting and pays out 100% while you'll make around 80% on the annual membership upgrades.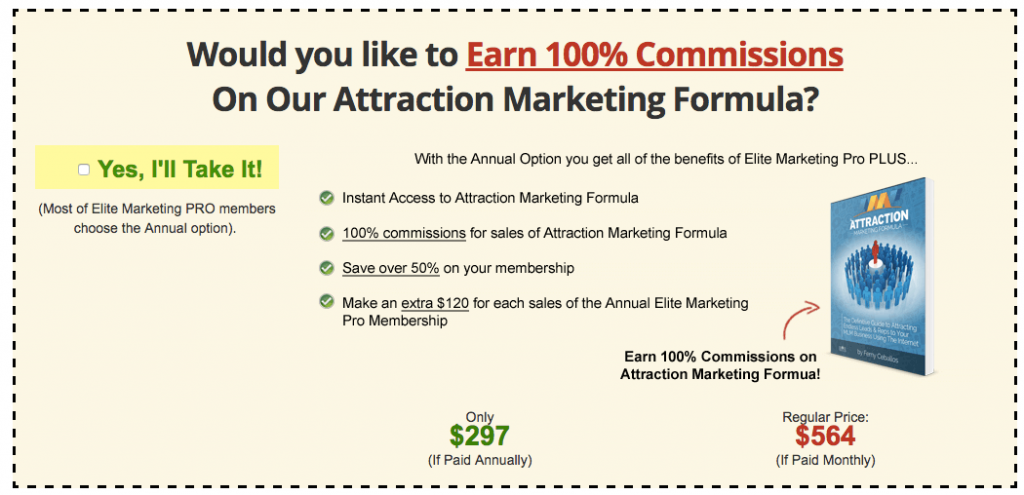 Note: The attraction marketing e-book sells for $1 after they offer people a special discount when they try to exit the page.
VIP Member- $2,997 and $97 per month from year 2 onwards
This apparently unlocks all of the core products they up-sell to people in this platform and gives you 100% commissions on these as well.
The following sales page explains the product inclusions in more detail:  http://elitemarketingpro.com/go/vip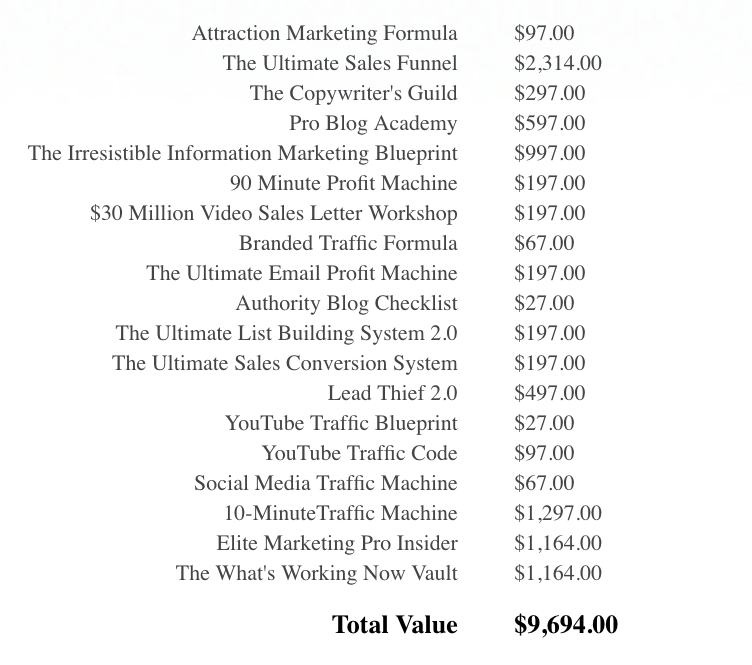 The above gives you some idea on the products you'll be convinced to purchase if you don't go for VIP.
What They Don't Tell You
It seems that we haven't seen the end of the up-selling in this platform even after purchasing the 3k upgrade. I cannot confirm the exact details on this but it makes sense all things considered.
This is what one member had to say:

I guess you'd be killing it with this system at this point though right? There's nothing wrong with high ticket up-sells if they add value and are not required to do what the previous products promised you they would do.
What I Liked
There

appears

to be some decent overall value in the training
You can see inside for free and start for $1
You get access to a super duper professional marketing guru coach… or wait, maybe it's just your sponsor who wants to make as much money as possible from you?
They have a blog and Facebook group for extra training and support
You could certainly make some good money promoting this
What I Didn't Like
System only explained to a point and 'drip fed' to members in order to increase high ticket sales conversions. Some might argue this is good and from a purely marketing perspective it may very well be, but I like to know what I am getting myself into upfront
Some kind of unknown fee amount effectively swiped from affiliate commissions- fees are fine but they should be more upfront about how much these are
Upgrade options were not shown or explained outside of the video's vague description
Final Thoughts
Overall I would say there is some value in the training and the right people could absolutely make money with it. That really does hinge on whether or not there is a multi level marketing element to this though. Why do I say this?
Commissions are based on affiliate recruitment as oppose to non-affiliate customer sales
Customers and affiliates are the same thing
You must pay to 'unlock' higher levels of earnings and when you do, this money is used to pay out those above you
Platform is geared towards promoting the same system
The above characteristics in any mlm company are generally something to be cautious of, not a good thing to say the least. However, I cannot find proof of this and until I discover otherwise I am assuming that this is not an mlm. Even if it was that doesn't necessarily mean it's illegitimate, it just raises the level of concern.
Anyway, to make a system like this work really comes down to having the money to invest, taking the time to learn and driving tons of targeted traffic. The training on traffic generation does seem to include free YouTube and organic search engine traffic though which is good. There's a lot of  systems out there based around driving paid traffic which becomes insanely expensive for those just starting out. So I think you could potentially learn some very worthwhile things here and make some good commissions as an affiliate.
That said, there is no need for a newbie to internet marketing to be paying $1000's to learn how to make money online and drive tons of high quality traffic to affiliate offers. I personally get 10,000's of unique visitors to my websites for free each and every month and started out as a total beginner. I only ever paid $47 per month for what I needed!
I'm not saying that my way is the 'only way' or that it's the be all end all, but it is nice to know you don't need to pay that much to get your start online. Whatever you decide, I hope this review has been helpful!