The Primerica business opportunity is promoted as a way for people to realise their dreams and gain true financial freedom.
But is this really the case? Are people really making money with this company or is it just another mlm scam?
Primerica Overview
The company was founded in 1977 and specialises in affordable financial services solutions for everyday people throughout America. They distribute these financial products through a multi level marketing business model which basically means they don't pay for mass advertising, rather they recruit people into a 'business opportunity' to sell the products for them.
The Products
The products consist of various insurances, debt solutions, investment products and pre-paid legal protection services. I won't speculate on the cost effectiveness of the products or how good they are, since the company does not give out pricing information on their website this should be determined on an individual basis.
It is worth noting that there are a fair amount of complaints floating around. That doesn't mean it's a scam but I recommend checking out the BBB complaints to educate yourself on what other customers have to say.
The Opportunity
This is marketed as a way for anyone to gain financial freedom and learn to 'dream' again by buying life changing products and sharing those products with others. Simply get a few people who will get a few people and you're on the road to building a residual income…
The presentations and videos do sound convincing, but will you really make money this way and will it really be that easy?
No. Not in my opinion.
The interesting thing I found with this company is that the reps are approaching people about a 'job interview' and when the person arrives they are hit with a full blown presentation and asked to shell out money for a background check.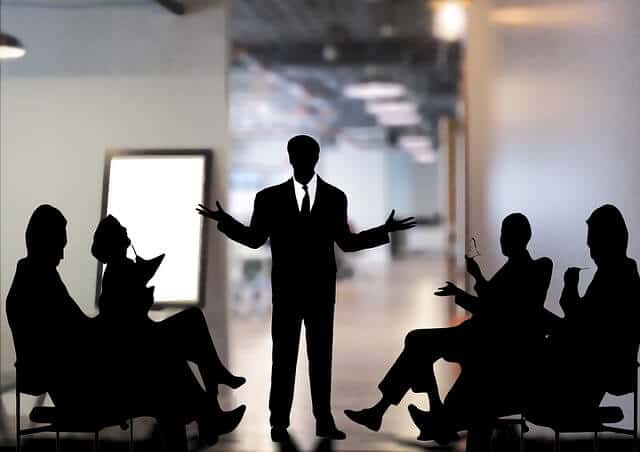 The sales presentations are always very convincing with these kinds of things and are led by people with years of experience in direct sales and recruiting. Good recruiting skills are a great thing don't get me wrong, but these presentations often only paint only one side of the story and in this case it's a little misleading.
In other words, they are inviting people to a business opportunity presentation… not a job interview. They should be more upfront about what people are getting themselves into.
The other thing to consider is that given the nature of the products there are trainings, examinations and licensing to even become a certified rep to sell certain products. I'm not saying this is a bad thing (and it seems the company helps people achieve this in different ways) but this is certainly worth taking into consideration.
This is for someone interested in financial products and someone interested in learning and teaching about these kinds of things in my opinion.
The Compensation Plan
This is the first mlm company I have come across that I couldn't locate the compensation plan ANYWHERE online. I did manage to dig up some worthwhile information but I have to say I don't like when companies try and hide their compensation plans from people.
It does beg the question, what are they trying to hide? Nevertheless here's what I did find…
How You Can Earn
Product Commissions. You can earn 25% commissions on direct customer purchases and this percentage goes up the higher you get within the company.
Downline Recruiting. This is where people make the most of their money in mlm because they are about recruiting. You'll earn a certain amount of commission based on your downlines performance each month.
Bonuses. There are various bonuses and incentives in place like most mlm's.
Getting Started
The cost of getting started is $99 which isn't very expensive all things considered, it covers your basic application fee and a background check.
Maintaining Your Business
Every single mlm I have ever reviewed requires reps to maintain a minimum quota of some kind to stay in business. This could be in the form of buying products yourself or selling those products to others to achieve a certain level of points.
Since I can't find the comp plan I cannot speculate on how much this will be but I can almost guarantee you there'll be some kind of continued monthly purchasing requirement to maintain a position in the company you can earn with.
I managed to find someone saying that there is a 100PV monthly requirement to stay in business at the base level of the company. While I won't claim that as fact, this is the most standard number I've seen across all mlm's I've reviewed.
What is PV?
It is the amount of points associated with certain products. For example a product costing $136 per month might equal 100PV or in another company 100PV would equate to $54 per month. It really depends on the company and without accessing a price list it is hard to say.
The reason I am pointing this out is to forewarn you that there is almost certainly a monthly amount of spending required to maintain your business. Don't think it's just $99 and off you go…
There is also a $28 per month fee to have access to 'Primerica Online' which is an essential tool in the running of your business. This is used for day to day business activities and most people serious about this business would sign up for this.
The Costs
The bottom line is that you'll likely end up spending hundreds of dollars in your first year alone to be in business with this company. Here's some of the things you should take into consideration when planing your first year cost estimate:
Joining fee of $99
Monthly online business subscription of $28 per month or $336 per year
Minimum product purchasing (if required) which could be anything from $50-$100's per month
Seminars, conventions and other training, not to mention travel and accommodation
Any other miscellaneous business costs associated with running your business
At the end of the day it is important to carefully consider the costs involved in being in business no matter what company you are thinking of joining and this should give you some ideas as to what is involved.
What I Liked
The company offers reasonable looking products rather than some shady 'health and wellness' product that a lot of mlm companies are pushing
The cost to get started is not too high
Being a public company, they list average earnings which is always good to know
The company seems to help people get certified and offers some real training in financial products
What I Didn't Like
They hide a lot of useful information like the compensation plan and basic product pricing, they are the most secretive mlm in this regard I have ever come across
There are a lot of complaints from people about the product and the opportunity
The associates have a reputation for recruiting people by telling them it's a 'job interview' which is misleading
They push warm market techniques which will ultimately fail the majority of new recruits
The average earnings of a rep is $6032 per year yet the company promotes this as a life changing business for everyday people
The Bottom Line
I will not say that this company is a scam but there are some things I didn't like as I just mentioned which indicate it may not be the best decision for you.
In mlm you need to be ready to recruit every person you come across at every chance for a long period of time before you will ever achieve anywhere near the kind of success they are telling you about.
That's fine but here's the issue…
The guru's at the top are selling people on the 'dream' and getting them pumped about this amazing opportunity for the average person when in reality the 'average person' fails to make any real money at all in this company. Primerica itself reveals in their disclosure that the average income is little over 6k per year which isn't even close to minimum wage let alone a dream income.

The warm market strategy is essentially leaning on family and friends (trusted relationships) with the sole purpose of selling them into your business or getting them to buy products. I do not like this approach to business and I never will.
Not only is that an unappealing way to build a business but it doesn't work for the longterm. In order to succeed you need daily leads coming into your business or you won't make any money. Plain and simple.
Here's the typical picture in the mlm industry:
You sign up all excited about some great opportunity
You realise that hardly anyone is interested and you are running around trying to build a business with no idea how
You leave 6-12 months later after spending hundreds of dollars on products and almost no income to show for it
In some cases you'll lose some friends in the process after having sucked them into something that lost them money
I'm not saying that it will be like this with Primerica or that it will be impossible to make money. To the contrary, you can succeed if you work hard enough and I am not trying to talk anyone out of joining.
I do think it is worthwhile for people to understand the other side of the coin, the side that the reps won't tell you about in the sales pitch.
I spent years listening to 'gurus' which left me broke, frustrated and totally lost. There's only ONE program that helped me create a real income online, here's how it helped me succeed...